Prof. Jang Moo Lee
We are living in a challenging era of the rapid evolution of sciences and technologies, severe climate change, and the COVID-19 pandemic. All of these problems cannot be solved by a single discipline, a particular region, or limited sectors. These require long-term approaches, multidiscipline efforts, multisector participation, and international cooperation. I understand that Science Council of Asia (SCA) was established with the aim of promoting cooperation in scientific research to handle diverse and urgent issues common to Asian countries and regions including medical care, population problems, water, food, energy, and education. The 2030 Agenda for sustainable development requests actual actions for all United Nations Member States. The United Nations issued a report on shared responsibility and global solidarity responding to the impact of COVID-19. The shared responsibility and global cooperation have become more critical than ever before.
In this challenging era of pandemic and climate change, I hope that SCA can focus on the following priorities.
First, integrative and holistic knowledge building is increasingly important to resolve complex problems that humans face. Establishment of collaborative programs integrating several relevant disciplines, partners, and civil societies will contribute to effective knowledge building for sustainable development.
Second, our Asian countries and regions must work together to overcome challenges that do not respect borders. I hope that SCA encourages the member organizations to work and collaborate closely with other international institutions.
Third, I believe that our council member organizations will tackle climate change, food, energy, and pandemic issues from a long-term perspective and with patience, not by immediate socioeconomic or political concerns.
I believe that SCA will be one of the most creative think tank and action centers for promoting sciences and the sustainable development of Asian countries and regions. I hope that all of you participating in the SCA's activities will share your knowledge and wisdom to turn the risk of critical issues for our world into an opportunity and a breakthrough to walk into a better world.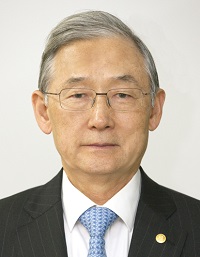 Prof. Jang Moo Lee
President
Science Council of Asia (SCA)