International Conference on Science and Technology for Sustainability 2008: In Search of Sustainable Well-Being
Friday, September 12 – Saturday, September 13, 2008 Tokyo Station Conference, Tokyo, Japan
What's New
2008/12/16
Conference Report is posted.
2008/10/03
Each speaker's presentation material is available on the program page.
2008/09/16
Thank you for your participation. This symposium is closed.
Each speaker's presentation material will be posted soon.
2008/09/08
Registration is now closed.
2008/08/27
Program changed.
Day One : Opening Remarks will start at 9:45am (not 9:30am)
2008/08/08
Speaker's abstracts are available on the program page.
2008/07/14
Registration is now open.
International Conference on Science and Technology for Sustainability 2008: In Search of Sustainable Well-Being
Date
Friday, September 12 – Saturday, September 13, 2008
Venue
Tokyo Station Conference, 5F Sapia Hall (Saipa Tower, 1-7-12 Marunouchi Chiyoda-ku Tokyo)
Organizer
Science Council of Japan
Co-Organizer
Hitotsubashi University, Institute of Economic Reseach, Economic Analysis of Intergenerational Issues,
Project on Intergenerational Equity
Collaborators
United Nations University (UNU), United Nations University-Institute of Advanced Studies (UNU-IAS),
The University of Tokyo, The Integrated Research System for Sustainability Science (IR3S),
Nikkei Inc.
Languages
English and Japanese (simultaneous interpretation provided)
Registration

Registration Fee
Free (pre-registration required)
Capacity
220 (each day)


*If applications exceed capacity, participation will be determined by a lottery system.

How to Register
Registration is now closed.
Access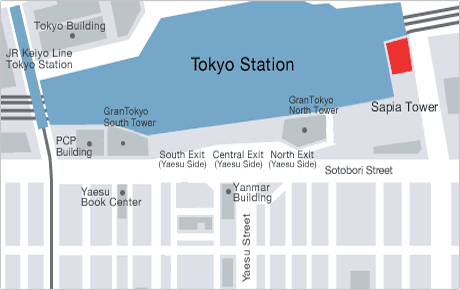 1-minute walk from Nihonbashi Gate, Tokyo Station
2-minute walk from Yaesu North Gate, Tokyo Station
Contact
International Conference on Science and Technology for Sustainability 2008 Secretariat
5F Tsukiji Eto Bldg., 1-12-6 Tsukiji, Chuo-ku, Tokyo 104-0045 Japan
Tel: 03-3524-3133 Fax: 03-3524-3135 E-mail: wellbeing2008@simul.co.jp